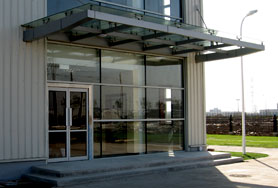 Our Mission:
H-J International is in business to simplify the lives of our customers. Our company will show that hard work, determination, and honesty are still part of a successful business relationship.
We will provide our customers with value, quality, and service. We will combine the talents of our customers, suppliers and employees to provide an atmosphere of never ending improvement.
H-J realizes that only through innovation and a continued push to excellence will we obtain and exceed our goals.
H-J International will continue to be known for "Quality Products of International Reputation..."
Tianjin Electrical Products - About Us
About Us:
Porcelain is by nature an environmentally friendly product with many years of service life. It is also a less expensive alternative to many plastics.
H-J has a very knowledgeable engineering and marketing team that can handle special projects from concept to research & development. With over 30 years of experience we can offer money saving alternatives in various designs and applications. In order to help our customers with their sourcing needs, H-J has the following programs available:
Bar Coding, your part number and order identification can be barcoded on the labels, which help your receiving department.
Stocking Programs at our location which eliminate customer lead-time concerns.
MRP/KANBAN, we have systems in place for managing our customer's porcelain requirements.
High Quality, Reliable Supplier of Electrical Porcelain:
All of our ceramic insulators are manufactured from the highest quality raw materials to make electrical grade porcelain. They are made by the Wet Process Method and meet all applicable standards. C110 or C120 (high strength) material is used according to IEC 672.3 standard.
The porcelain is tough, homogeneous and nonporous. Measurement of all ingredients for clay making is strictly controlled in order to ensure quality in every batch.
The glazes are compounded to fit the porcelain correctly to produce the strongest possible combination of porcelain and glaze. Still, porcelain manufacturing is as much of an art as it is a science.